Governmental Affairs Committee Gets Visit From Transportation Official
December 21, 2018
Atlanta-Region Transit Link Authority (The ATL) official, Scott Haggard, recently visited a joint meeting of the Atlanta REALTORS® Association and the Atlanta Commercial Board of REALTORS'® Governmental Affairs Committees to discuss the new authority and how they finally plan to make transportation manageable.

Scott serves as Director of Government and External Affairs for the ATL, SRTA and GRTA, in which role he manages government affairs and external strategic relationships of the organization. This position plays an important role in providing leadership for building and sustaining effective relationships with elected and appointed government officials, partner agencies, and key constituencies and influencers.
Members had an opportunity to learn about future transportation plans, the history of ATL's creation and how REALTORS® can help with the process. Scott emphasized the simple, yet daunting mission for the ATL, "Making it easier for people within the metro Atlanta region to travel from where they are to where they want or need to be."
To learn more about the ATL, visit their website at www.atltransit.ga.gov Also, to view Scott's presentation, click here.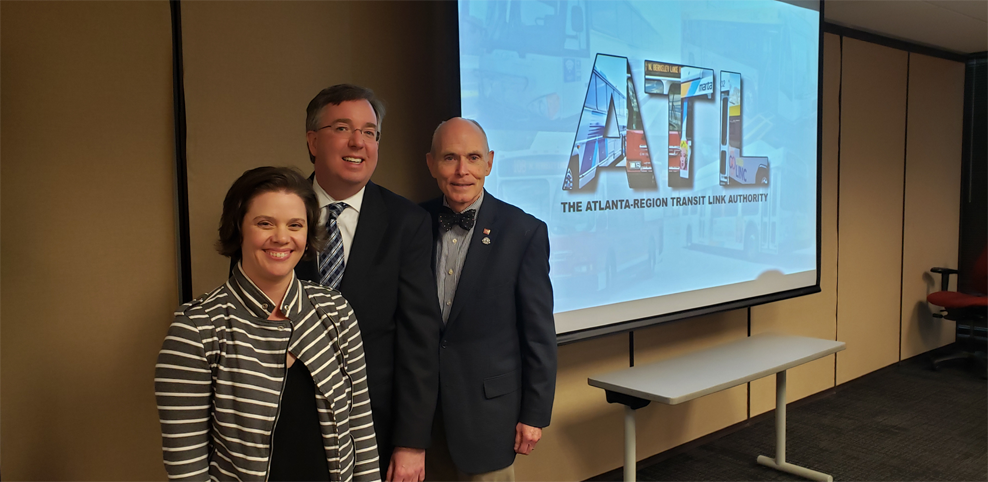 About the PCBR Market Brief
The Pickens County Board of REALTORS® (PCBR) Market Brief is compiled by First Multiple Listing Service (FMLS). For more information on details of this month's report, please contact the Board at 770.866.1397.
*Each month, the numbers reported for the previous month are updated to reflect additional recordings.
About the Pickens County Board of REALTORS®
The Pickens County Board serves as a central source of information for our members and our main focus are real estate education, the promotion of professionalism in our industry and representing our REALTOR® members with legislative initiatives to create positive change for the real estate community. Throughout its history, the Pickens County Board has exerted its influence in civic affairs in its capacity of representing a substantial segment of the business community across the Pickens area. The Board has contributed to various charities over the years by hosting fundraisers.
About First Multiple Listing Service
First Multiple Listing Service (FMLS) is the premier data services provider for real estate professionals in Georgia. FMLS was founded in 1957 by a group of Brokers who wanted to share their listings and connect buyers and sellers. Today FMLS is the largest MLS in Georgia & the 4th largest MLS in the United States, serving nearly 54,000 real estate Agents & Brokers. For additional information or to start a discussion about how to partner with FMLS please contact join@fmls.com.