Brookhaven Mayor Visits Governmental Affairs Committee
June 13, 2019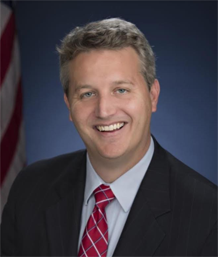 Brookhaven Mayor John Ernst paid a visit to the Governmental Affairs Committee meeting to update our members on developments in the City of Brookhaven.
Mayor Ernst, who is a real estate closing attorney by profession, dropped in on a joint meeting with the residential and commercial Governmental Affairs Committees. Mayor Ernst discussed how the city is tackling congestion along the north end I-285 corridor, updates to the city's master plan, new developments coming to Brookhaven and their handling of short-term rentals.
Mayor Ernst's visit was a part of a series of joint meetings between the Governmental Affairs Committees from both the Atlanta REALTORS® Association and the Atlanta Commercial Board of REALTORS®. Elected and appointed officials from around the metro area come to discuss important issues affecting REALTORS®. Previous speakers include DeKalb County CEO Michael Thurmond, Cobb County Chairman Mike Boyce, Fulton County Commissioner Liz Hausmann and Atlanta Planning Commissioner Tim Keane.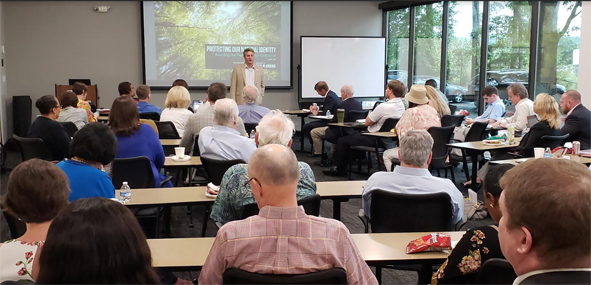 About the PCBR Market Brief
The Pickens County Board of REALTORS® (PCBR) Market Brief is compiled by First Multiple Listing Service (FMLS). For more information on details of this month's report, please contact the Board at 770.866.1397.
*Each month, the numbers reported for the previous month are updated to reflect additional recordings.
About the Pickens County Board of REALTORS®
The Pickens County Board serves as a central source of information for our members and our main focus are real estate education, the promotion of professionalism in our industry and representing our REALTOR® members with legislative initiatives to create positive change for the real estate community. Throughout its history, the Pickens County Board has exerted its influence in civic affairs in its capacity of representing a substantial segment of the business community across the Pickens area. The Board has contributed to various charities over the years by hosting fundraisers.
About First Multiple Listing Service
First Multiple Listing Service (FMLS) is the premier data services provider for real estate professionals in Georgia. FMLS was founded in 1957 by a group of Brokers who wanted to share their listings and connect buyers and sellers. Today FMLS is the largest MLS in Georgia & the 4th largest MLS in the United States, serving nearly 54,000 real estate Agents & Brokers. For additional information or to start a discussion about how to partner with FMLS please contact join@fmls.com.