2019 Local Elections Recap
November 7, 2019
On a very quiet election night, the 2019 local general elections came and went with a very low turnout. The Nov. 5th election provided few surprises, but our REALTOR® Champions won over 80% of their races.
Mayor John Ernst, Brookhaven, led the pack of incumbents winning another four years in office. Ernst easily defeated his opponent with almost 70% of the vote. He is joined by other ARPAC supported incumbents for City Council, Linley Jones (Brookhaven), Myron Cook and Stephanie Gordon (East Point), James Whitemore (Fairburn), Catherine Rowell (South Fulton) and Brian Jones (Union City).
ARPAC also helped a couple of newcomers win their city council elections led by Madeline Simmons (Brookhaven), Stacey Harris (Dunwoody), Paul Moore (Milton) and Travis Lindley (Smyrna).
Heading to a December 3rd run-off election will be Mayor Donna Pittman (Doraville), Derek Norton (Smyrna) and Christine Hall (Roswell).
Stay tuned to our Legislative Updates to get more information regarding candidates REALTORS® are supporting in the upcoming December 3rd run-off elections.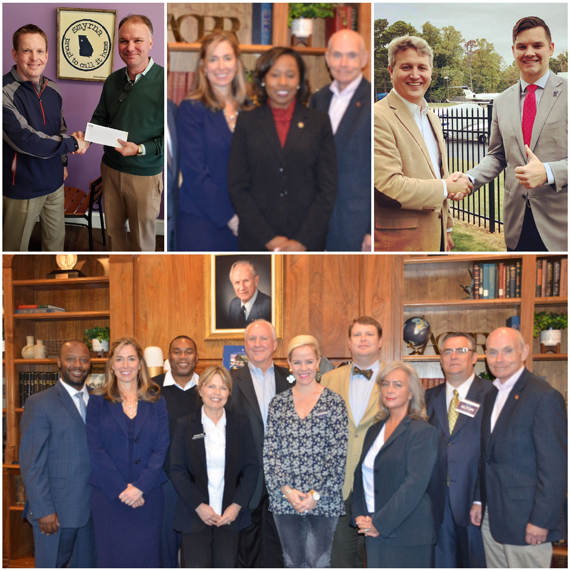 About the PCBR Market Brief
The Pickens County Board of REALTORS® (PCBR) Market Brief is compiled by First Multiple Listing Service (FMLS). For more information on details of this month's report, please contact the Board at 770.866.1397.
*Each month, the numbers reported for the previous month are updated to reflect additional recordings.
About the Pickens County Board of REALTORS®
The Pickens County Board serves as a central source of information for our members and our main focus are real estate education, the promotion of professionalism in our industry and representing our REALTOR® members with legislative initiatives to create positive change for the real estate community. Throughout its history, the Pickens County Board has exerted its influence in civic affairs in its capacity of representing a substantial segment of the business community across the Pickens area. The Board has contributed to various charities over the years by hosting fundraisers.
About First Multiple Listing Service
First Multiple Listing Service (FMLS) is the premier data services provider for real estate professionals in Georgia. FMLS was founded in 1957 by a group of Brokers who wanted to share their listings and connect buyers and sellers. Today FMLS is the largest MLS in Georgia & the 4th largest MLS in the United States, serving nearly 54,000 real estate Agents & Brokers. For additional information or to start a discussion about how to partner with FMLS please contact join@fmls.com.