Networking Event
May Membership Luncheon
Thursday, May 18 | Chattahoochee Technical College - Appalachian Campus
11:30 AM - 1:00 PM
ABOUT EVENT
Join us at our next luncheon. We will be holding a Wall of Whiskey Raffle. Please bring a bottle with you to contribute! We look forward to seeing each of you there!
SPEAKERS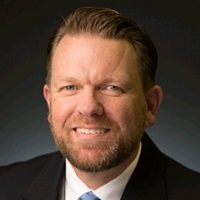 Andy Hartman
Andy Hartman moved to Georgia in 1996 from South Bend, Indiana, where he grew up. Prior to starting his solo practice in 1998, began his law career with Robertson & Walker LLC advising on all general business and civil legal matters, including litigation and conducting real estate closings and title examinations. Graduated with B.A. with honors, Indiana University, 1992, with Journalism & Marketing degrees. J.D., Valparaiso University School of Law, 1996 (in law school received the CALI Excellence for the Future Award).
Published author in the DePaul Arts & Entertainment Law Journal and in a law school textbook entitled A Copyright Anthology: The Technology Frontier. Clients include local and national banks, mortgage companies, real estate agencies and corporate and private investors.
Andy routinely advises the local real estate community on trending real estate legal matters and changes in the laws and procedures related to real estate closings through continuing education seminars, training manuals, and weblog postings.
Chattahoochee Technical College - Appalachian Campus
100 Campus Dr, Jasper, GA 30143, USA
(770) 528-4545
Become a PCBR Sponsor!
Learn about our Sponsorship Program & see how you can get involved.